Try before you buy – 100% FREE for sim, back-test, replay & prop firm trading evaluation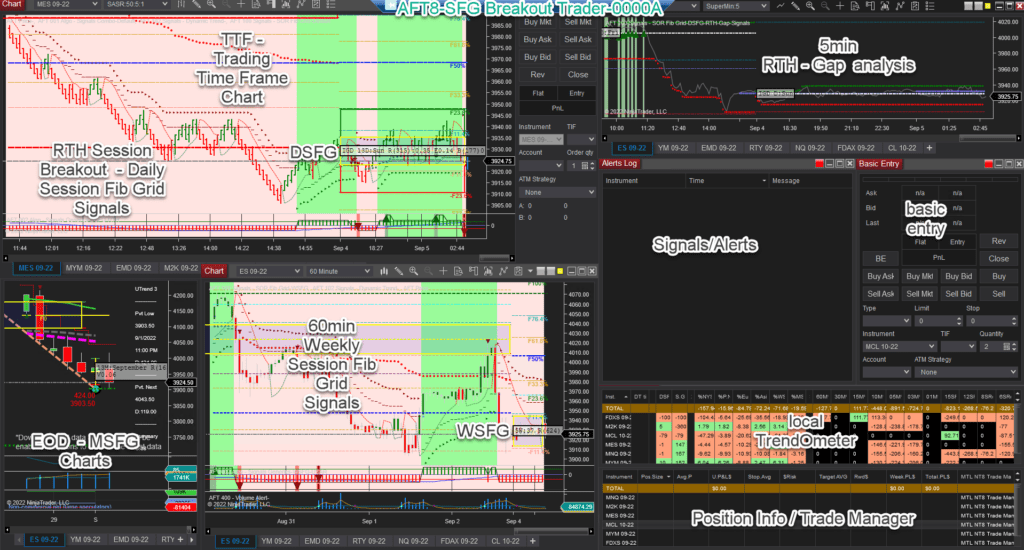 AlgoFuturesTrader (AFT) is a Free hybrid automated futures day trading multi algo, multi time frame trade system, featuring manual, semi auto and fully automated trade entry & fully automatic trade management for retail futures trading for the NinjaTrader trade platform
Why AFT?
Our goal is very simple, buck the trend of the retail trading ecosystem with disruptive pricing, ethics, real deal tools and to create as many winners as possible and do it for free until they are live trading and that is our mission!!
We really trade and put our money where our mouth is.
Live money trading visible in the trading group with paper trading is tracked by live trading system stats correlation and we show all we do with 100% transparency so we can use statistical evidence based decision making and be emotion free.
AFT developed by the original pioneers of hybrid Automated trading Systems for NinjaTrader
We really developed and trade with our proprietary trading systems and even better, AFT allows you to trade and learn risk free on the simulator, demo, replay trading with the Free NinjaTrader Platform, with ready to trade turnkey settings and workspaces to provide the trader the best chance of success with no risk or outlay -the only time you would pay for a license is for premium features or a live trading license. For learn information visit our about page or click here for why AFT
Why buy Trading software before you know it works for you?
Why buy software or pay for a trial when you can use AFT free for Sim Forever! Trading is hard enough, no need to spend your trading capital or break the bank learning to trade or buying expensive trading software that probably wont work.!!! Try trading at your own pace and then decide if it works for you.
What is AFT?
AlgoFuturesTrader (AFT) is a NinjaTrader plugin, a purpose-built specialist algorithmic futures day trading proprietary trading system providing multiple algorithmic models such as: trend following, trend pullback continuation, session open range breakout system, OCO Breakout/News Trading, Momentum Trend Trading. Hybrid semi-autonomous trade entry & fully automatic trade management system for Micro/EMini futures trading for the NinjaTrader 7 and NinjaTrader 8 trade platform, built with institutional grade day trading futures trade engine by a real deal algo trader & quantitative developer.
AFT is a multi-algorithmic signal multiple timeframe trader

1 or many signals can be switched on/off during trading
1 or many timeframes can be aggregated as trend correlation filter

Algo Trade Entry modes Supported are Manual, Semi Automatic and Fully automatic

Algo Trend Manager Modes: Fully automatic and real-time interactive NinjaBuddy UI
AFT is a hybrid fully/semi automated day trading system for the NinjaTrader Trade Platform.
Hybrid means you can manually place a trade, semi automatically trade the next trade and stop or fully automatically take all until your money management cash goals are met or session ends. AFT was designed & built by the pioneer of hybrid trading systems for NinjaTrader, developer & professional algo trader Tom Leeson of MicroTrends.
AFT is the NinjaTrader ultimate trading system plugin for traders who are looking to day trade futures with a professional fully or semi automated trade entry system with fully automated trade, order, position, risk and money management.
AFT is a complete trading methodology & trade automation technology, is the only purpose built Hybrid Semi/Fully Automated Trading System for the NinjaTrader Free Trade Platform providing popular micros futures trading free for demo/sim trading risk free with no time limit or pressure. You get to learn to trade in your own time and decide if you are good enough to live trade with no nonsense trading tools and support.
FREE Turnkey Day Trading Futures workspaces – Emini Micro Indices
How good are you at day trading futures?
Find out 100% free with NinjaTrader and Algo Futures Trader using a choice of turnkey workspaces ready to use for sim trading preloaded with US EMini micro Indices Futures for session breakout, trend trading, trend scalping – use manual or hybrid & fully automated trading systems day trading and swing trading supported.
---
GET STARTED 100% FREE Day Trading Futures with AFT & NinjaTrader
Learn to trade risk free Sim, Demo, Test, Replay & Practice account trading , work part time or full time day trading futures from your home or office using the NinjaTrader Free Trade Platform with AFT turnkey trading system settings and workspaces, simply download, install, connect and trade. When you have learned to
day trade futures consistently
, at your discretion you can get
getting funded to trade futures
or visit
NinjaTrader Brokerage
for more details for personal trading accounts.
Plug and Trade - Turnkey Trading Systems for day trading futures
Simply Install, Connect & Trade. Learn and practice risk free on the NinjaTrader trading simulator with ready to use turnkey settings and workspaces for Session Open Breakout trading and Trend Trading reversal and pullback continuation trading. Start NinjaTrader, connect to a futures data feed & open an AFT Turnkey workspace, the trading systems will appear on chart and are ready for simulator trading micro equity Index futures.
---
NinjaTrader is a FREE trade platform for advanced charting, market analytics, development & simulation FREE trading platform, free demo account, free real time data, no risk, no funds required!
1. GET STARTED CLICK HERE TO GET YOUR FREE NINJATRADER PLATFORM & FREE DATA DEMO
---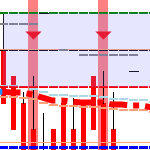 100% Free for Sim
, Demo, Test, Replay NinjaTrader Algorithmic automated trading systems for day trading Futures Session Open Breakout, Trend Reversal, Pullback Continuation, OCO Breakout/News Event, Momentum Trading.
2. GET STARTED CLICK HERE TO GET YOUR NINJATRADER ALGORITHMIC TRADING SYSTEMS
---
AFT concierge "Optional" services
, let us get you started, installed & setup NinjaTrader & AFT Workspaces ready for trading! Simply chose the service want us to provision for you, install, configure, connection & turnkey workspaces.
3. GET STARTED CLICK HERE TO GET SETUP & STARTED TRADING WITH CONCIERGE SERVICES
Training & Help Resources
Learn to trade successfully at your on pace with no time limits, use self-assisted support tools, visit the trading group for live market mentoring in the daily private group trade along, group chat & support forum or contact our support help desk