Our Recommended Market Data Feed
Kinetick® delivers reliable, fast and cost-effective market data to help level the playing field for active traders. Take advantage of unfiltered, real time quotes for stocks, futures and forex that exceed the expectations of the world's most demanding traders, like us!
Get started with FREE end-of-day historical market data directly through the NinjaTrader platform and learn how you can significantly reduce CME Group Globex exchange fees on real-time market data with Kinetick.
Get Started with Free EOD Data
---
GET STARTED Trading for FREE with AFT Automated NinjaTrader Day Trading strategies.
Learn to trade risk free Sim/Demo Trading and Get Funded to trade part time or full time day trading futures from your home or office using the NinjaTrader Free Trade Platform with AFT turnkey trading system settings and workspaces, simply download, install, connect and trade. When you have learned to trade consistently, at your discretion you can get getting funded to trade futures or visit NinjaTrader Brokerage for more details for personal trading accounts.
NinjaTrader is a FREE trade platform for advanced charting, market analytics, development & simulation
FREE trading platform, free demo account, free real time data, no risk, no funds required!
1. GET STARTED CLICK HERE TO GET YOUR FREE NINJATRADER PLATFORM & FREE DATA DEMO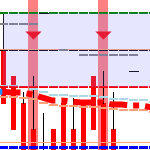 100% Free for Sim NinjaTrader Algorithmic & systematic trading systems for Micro Futures day trading
Session Open Breakout, Trend Reversal, Pullback Continuation, OCO Breakout/News Event, Momentum Trading.
2. GET STARTED CLICK HERE TO GET YOUR NINJATRADER ALGORITHMIC TRADING SYSTEMS
---
AFT8 & NinjaTrader 8 News
NinjaTrader 8 AFT8 beta now available for all traders please click here for details of AFT8 Beta for NinjaTrader release.
Connect to AFT for updates, Upgrades, videos, news, tips & Webinars
For webinars, free trading tips, tricks, videos guides, news & product updates and upgrades to for the AFT8 pending release please connect to us below for announcements.
Note when signing to the Blog/News List the system will send 1 email of the weekly round up 1 per week if any news posts are made. For Webinars and promos we might send a separate mail to the news letter list.