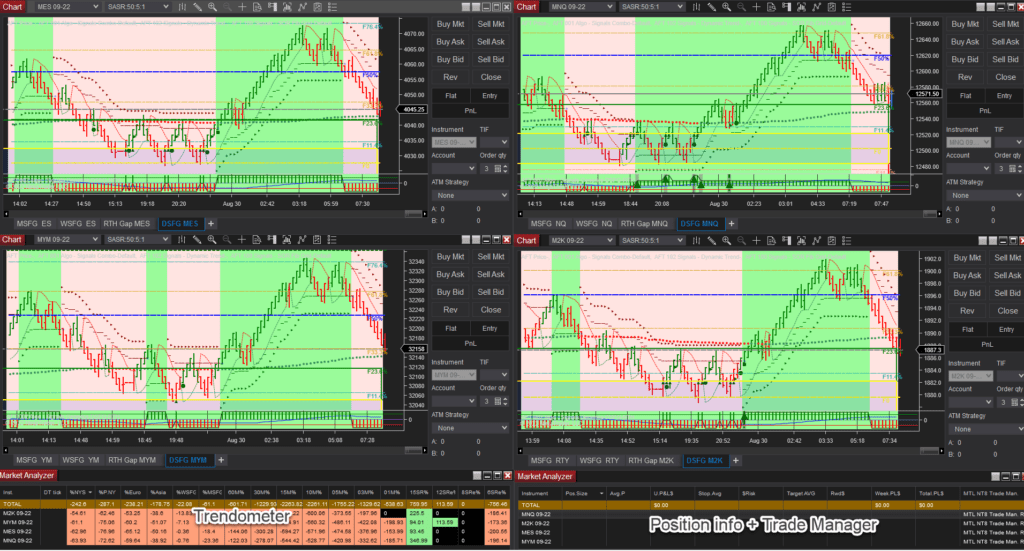 Get Started Day Trading Futures with ready to use Turnkey Workspaces
Get started 100% free day trading futures with AFT and NinjaTrader with a selection of ready to use turnkey workspaces – learn risk free on the sim with no time limits! Simply install, connect and Trade!
FREE Turnkey Day Trading Futures workspaces – Emini Micro Indices
How good are you at day trading futures?
Find out 100% free with NinjaTrader and Algo Futures Trader using a choice of turnkey workspaces ready to use for sim trading preloaded with US EMini micro Indices Futures for session breakout, trend trading, trend scalping – use manual or hybrid & fully automated trading systems day trading and swing trading supported.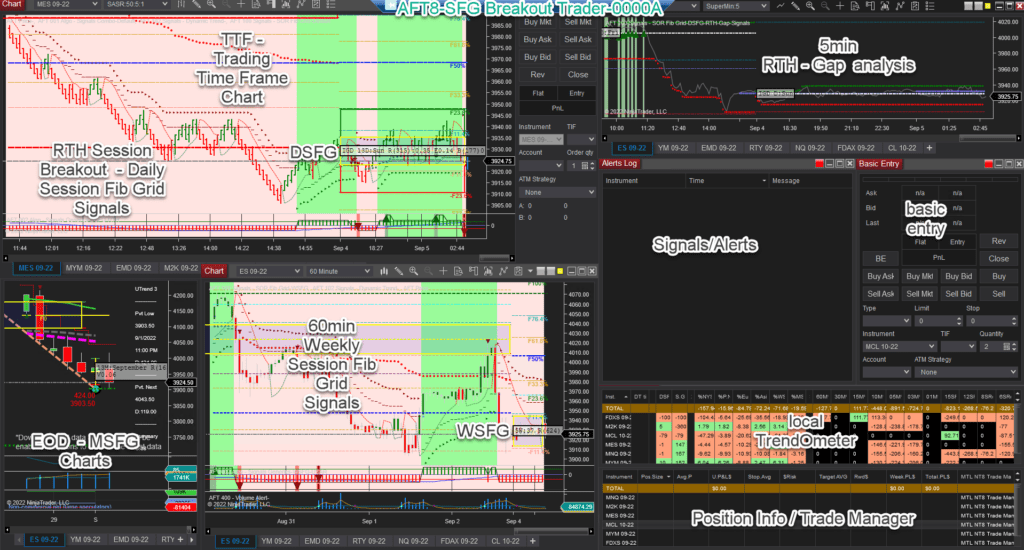 AFT8 Get Started Videos & Day Trading Videos
Visit our AFT8 Video Guides for quick tips to help you get up and running with NinjaTrader and AlgoFuturesTrader.
Free Trading Group Daily Trade Along & training for Futures day Traders
For training, education and support forum, attend the Free Day Trading Group. For subscribers attend the private group see how AFT is used in hybrid automated mode for day trading the US Emini Micro Indices Futures at the NYSE session Open – Mon to Fri From 9.15AM EST to 11.30EST. –
Turbo Charge Your Day Trading with AFT + AlphaWebTrader
Take your trading to the next level by combining the AlphaWebTrader system alongside AFT for confirmation of high probability trade setup conditions. AWT is next level trading technology with Lag free technicals and signals that do not slow down the PC or trade platform.
---
GET STARTED 100% FREE Day Trading Futures with AFT & NinjaTrader
Learn to trade risk free Sim, Demo, Test, Replay & Practice account trading , work part time or full time day trading futures from your home or office using the NinjaTrader Free Trade Platform with AFT turnkey trading system settings and workspaces, simply download, install, connect and trade. When you have learned to
day trade futures consistently
, at your discretion you can get
getting funded to trade futures
or visit
NinjaTrader Brokerage
for more details for personal trading accounts.
Plug and Trade - Turnkey Trading Systems for day trading futures
Simply Install, Connect & Trade. Learn and practice risk free on the NinjaTrader trading simulator with ready to use turnkey settings and workspaces for Session Open Breakout trading and Trend Trading reversal and pullback continuation trading. Start NinjaTrader, connect to a futures data feed & open an AFT Turnkey workspace, the trading systems will appear on chart and are ready for simulator trading micro equity Index futures.
---
NinjaTrader is a FREE trade platform for advanced charting, market analytics, development & simulation FREE trading platform, free demo account, free real time data, no risk, no funds required!
1. GET STARTED CLICK HERE TO GET YOUR FREE NINJATRADER PLATFORM & FREE DATA DEMO
---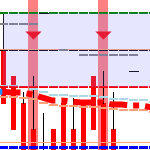 100% Free for Sim
, Demo, Test, Replay NinjaTrader Algorithmic automated trading systems for day trading Futures Session Open Breakout, Trend Reversal, Pullback Continuation, OCO Breakout/News Event, Momentum Trading.
2. GET STARTED CLICK HERE TO GET YOUR NINJATRADER ALGORITHMIC TRADING SYSTEMS
---
AFT concierge "Optional" services
, let us get you started, installed & setup NinjaTrader & AFT Workspaces ready for trading! Simply chose the service want us to provision for you, install, configure, connection & turnkey workspaces.
3. GET STARTED CLICK HERE TO GET SETUP & STARTED TRADING WITH CONCIERGE SERVICES
Training & Help Resources
Learn to trade successfully at your on pace with no time limits, use self-assisted support tools, visit the trading group for live market mentoring in the daily private group trade along, group chat & support forum or contact our support help desk