Get Funded Day Trade part Time or Full time with a Performance-Paid Trading Program
Establish your trade plan, favorite instruments and systems in your sim/demo learning phase, when ready get funded with trade capital to trade like a pro and earn $Cash from home or the office part time or full time.
Get Funded with Turnkey Workspaces & Free Trading Group Daily Trade Along
For training, education and support forum, attend the Free Day Trading Group
Learn how AFT is used in hybrid automated mode for day trading the US Emini Micro Indices Futures
NYSE session Open – Mon to Fri From 9.15AM EST to 11.30EST.
Install AFT8 Session Open Breakout Turnkey Workspace ready to trade!
Prop Firms Trading Capital Providers
Practice on the sim/demo until you are making a weekly/Monthly profit
Use Risk Capital to Trade or Get funded by a Prop Firm such as:
Trade part-time or full-time from home or the office, trade for a living trading or supplement your salary.
AFT Evaluation Trading Licensing
AFT License only required when NinjaTrader is connected to a real money live account with Global Simulation Mode: Off – Live Trading.
AFT Free version will continue to work with live trading modes of NinjaTrader, some features will be disabled: AFT indicator Signals & Alerts, TrendOmeter display, live account real money algo trading, these will require a valid license to operate – click here for AFT Licensing Info evaluation trading
Note: If your Trade Capital provider is not listed or you get a popup message regarding licensing
simply contact us via support so we can enable it for your free evaluation trading. 1 month ultimate license with renewal , simply send a screenshot of the account and system to qualify etc.
For APEX or if your trading capital provider is not supported yet and you get a license required popup message or you are using a demo account and get the same – popup
please send us your NinjaTrader Machine Id as text, please see view links below:
---
GET STARTED 100% FREE Day Trading Futures with AFT & NinjaTrader
Learn to trade risk free Sim, Demo, Test, Replay & Practice account trading , work part time or full time day trading futures from your home or office using the NinjaTrader Free Trade Platform with AFT turnkey trading system settings and workspaces, simply download, install, connect and trade. When you have learned to
day trade futures consistently
, at your discretion you can get
getting funded to trade futures
or visit
NinjaTrader Brokerage
for more details for personal trading accounts.
Plug and Trade - Turnkey Trading Systems for day trading futures
Simply Install, Connect & Trade. Learn and practice risk free on the NinjaTrader trading simulator with ready to use turnkey settings and workspaces for Session Open Breakout trading and Trend Trading reversal and pullback continuation trading. Start NinjaTrader, connect to a futures data feed & open an AFT Turnkey workspace, the trading systems will appear on chart and are ready for simulator trading micro equity Index futures.
---
NinjaTrader is a FREE trade platform for advanced charting, market analytics, development & simulation FREE trading platform, free demo account, free real time data, no risk, no funds required!
1. GET STARTED CLICK HERE TO GET YOUR FREE NINJATRADER PLATFORM & FREE DATA DEMO
---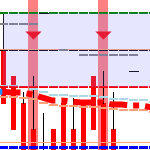 100% Free for Sim
, Demo, Test, Replay NinjaTrader Algorithmic automated trading systems for day trading Futures Session Open Breakout, Trend Reversal, Pullback Continuation, OCO Breakout/News Event, Momentum Trading.
2. GET STARTED CLICK HERE TO GET YOUR NINJATRADER ALGORITHMIC TRADING SYSTEMS
---
AFT concierge "Optional" services
, let us get you started, installed & setup NinjaTrader & AFT Workspaces ready for trading! Simply chose the service want us to provision for you, install, configure, connection & turnkey workspaces.
3. GET STARTED CLICK HERE TO GET SETUP & STARTED TRADING WITH CONCIERGE SERVICES
Training & Help Resources
Learn to trade successfully at your on pace with no time limits, use self-assisted support tools, visit the trading group for live market mentoring in the daily private group trade along, group chat & support forum or contact our support help desk