AlgoFuturesTrader 7 (AFT) is a plugin System for The NinjaTrader Free Trade Platform, a purpose-built specialist algorithmic futures day trading proprietary open range breakout, trend trading, OCO Breakout Hybrid automated trading  system
Algo Futures Trader is a product and brand owned & operated by Algo Trading Systems LLC © 2020 – Algo Trading Systems LLC
Algo Trading Systems LLC
1732 1st Avenue
Suite 27-234
New York, NY 10128

Visit Algo Trading Systems to learn more information.
AFT7 provides the trader the best in class system for day trading utilizing algorithmic semi-autonomous trade entry & fully automatic trade management system for micro/EMini futures. Consisting of a combination of proprietary & classic technologies, trade entry and trade management systems, based on higher time frame analysis & trend correlations such as Alpha Bias. Real deal trading & institutional development provide a rock solid system.
AFT objective is to give the trader an winning edge at trading and provide the best chance of trading success, via a 100% free for sim trading systems with no pressure, no catch from real deal traders who love trading and creating trading systems for a living. Trading is hard enough, no need to spend your trading capital or break the bank learning to trade or buying expensive trading software that probably wont work.!!! Try trading at your own pace and then decide if it works for you.
A Brief history of AFT7
In 2017  MicroTrends Ltd  introduced AFT to the retail traders of the NinjaTrader Ecosystem, MicroTrends providing the system and technology and, providing a proprietary and the  best NinjaTrader trading system from the MicroTrends vault for NinjaTrader as turnkey futures day trading system.
Working in real day trading live market AFT was evolved  via collaboration of live trading real money, feedback, to shape the AFT7. The goal to shift the balance in favor of the trader in the retail NinjaTrader sphere by using proven live trading systems as used by hedge fund professional trader and developer Tom Leeson of MicroTrends
The end result several trading modes able to provide in the right hands a consistent edge and trading approach to repeat on a daily trading timeframe and ruleset  trading the pre-market, morning and afternoon sessions.
AFT delivers a trading system they can use themselves to trade with and any end user traders who recognize the validity of the system. So the end result is a unique system evolved from tried and tested methods and a union of real deal trading experience and team work producing probably the best trading system for NinjaTrader 7 and is the most advanced trading system  for NinjaTrader retail traders looking for automated trading systems.
Since 2018 AFT7 introduces the algorithmic signal execution engine with fully automate trade management, and battle tested live market trading and ongoing consultant & end user collaboration, testing and feedback resulting in the turnkey trading system.
Since September 2020 AFT7 is provided free for sim forever in keeping with the MicroTrends tradition to put the trader first and let them decide if a system suits them before they buy and trade live.
Provision of Turnkey settings for Session Open Trading and Trend Reversal system trading and free for sim micros is now provided free – premium features, support and live trading are subject to purchase.
AFT7 Credits
Algo Futures Trader Proprietary Trading System, Methodology, Design & Development by MicroTrends quantitative trading systems NinjaTrader development made in England.
AFT7 testing & trade system tuning of components, turnkey workspaces and settings, system test and feature feedback & collaboration Carlos Dias & Juan, Omegavus Trading LLC. www.omegavus.com
---
GET STARTED Trading for FREE with AFT Automated NinjaTrader Day Trading strategies.
Learn to trade risk free Sim/Demo Trading and Get Funded to trade part time or full time day trading futures from your home or office using the NinjaTrader Free Trade Platform with AFT turnkey trading system settings and workspaces, simply download, install, connect and trade. When you have learned to trade consistently, at your discretion you can get getting funded to trade futures or visit NinjaTrader Brokerage for more details for personal trading accounts.
NinjaTrader is a FREE trade platform for advanced charting, market analytics, development & simulation
FREE trading platform, free demo account, free real time data, no risk, no funds required!
1. GET STARTED CLICK HERE TO GET YOUR FREE NINJATRADER PLATFORM & FREE DATA DEMO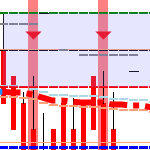 100% Free for Sim NinjaTrader Algorithmic & systematic trading systems for Micro Futures day trading
Session Open Breakout, Trend Reversal, Pullback Continuation, OCO Breakout/News Event, Momentum Trading.
2. GET STARTED CLICK HERE TO GET YOUR NINJATRADER ALGORITHMIC TRADING SYSTEMS
---
AFT8 & NinjaTrader 8 News
NinjaTrader 8 AFT8 beta now available for all traders please click here for details of AFT8 Beta for NinjaTrader release.
Connect to AFT for updates, Upgrades, videos, news, tips & Webinars
For webinars, free trading tips, tricks, videos guides, news & product updates and upgrades to for the AFT8 pending release please connect to us below for announcements.
Note when signing to the Blog/News List the system will send 1 email of the weekly round up 1 per week if any news posts are made. For Webinars and promos we might send a separate mail to the news letter list.