Get Started Day Trading 100% FREE forever until you decide to go live real money trading
AFT is 100% free for futures trading non live mode for sim, demo, replay and free for evaluation trading to get funded – paid license required for real money trading.

1. Install AFT for Day Trading Emini Micro Indices & popular Futures
Plug and Play Trading- Install, Connect and Trade using a choice of turnkey workspace trading systems for day trading and swing trading futures.
Install and setup NinjaTrader 8
Download and install AFT8
Open a Turnkey workspace and trade
Ready to use turnkey systems workspaces for Day trading Micro Futures
Choose from several AFT Workspaces for Session Open Breakout/Semi Automatic trading
or fully automated turnkey settings for Trend Scalping, Trend Reversal Trading, customize as you want to.
Workspaces can be used for day trading and swing trading and are pre-loaded with US indices Futures.
Turnkey Workspaces Lite or Heavy compute performance
AFT ships with different workspace performance settings. Chose lite or heavy according to your technology, Workspaces come heavy duty for ultra high spec low latency gaming/trading Pcs with NVME and Ryzen 7,9 etc or have "Lite" workspaces for older technology such as Corei7
AFT8 Get Started Videos & Day Trading Videos
Visit our AFT8 Video Guides for quick tips to help you get up and running with NinjaTrader and AlgoFuturesTrader.
Free Trading Group Daily Trade Along & training for Futures day Traders
For training, education and support forum, attend the Free Day Trading Group to see how AFT is used in hybrid automated mode for day trading the US Emini Micro Indices Futures at the NYSE session Open – Mon to Fri From 9.15AM EST to 11.30EST.
Turbo Charge Your Day Trading with AFT + AlphaWebTrader
Take your trading to the next level by combining the AlphaWebTrader system alongside AFT for confirmation of high probability trade setup conditions. AWT is next level trading technology with Lag free technicals and signals that do not slow down the PC or trade platform.
---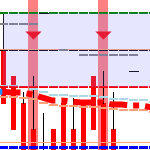 100% Free for Sim
, Demo, Test, Replay NinjaTrader Algorithmic automated trading systems for day trading Futures Session Open Breakout, Trend Reversal, Pullback Continuation, OCO Breakout/News Event, Momentum Trading.
CLICK HERE TO GET INSTALLED & SETUP WITH ALGO FUTURES TRADER
---
2. Get Funded to Day Trade with a Prop firm trading capital
Establish your trade plan, favorite instruments and systems in your sim/demo learning phase, when ready get funded with trade capital
Practice on the sim/demo until you are making a profit 1 to 3 month or more at your discretion
Get funded to day trade – take an evaluation test trading risk free on the sim, demo 100% Free
Trade part-time or full-time from home or the office, trade for a living trading or part-time.
---
3. Ready for live Trading – no time limits, no rush!
AFT only requires a paid for license when you are 1000% sure AFT is for you and want to live trade with a real money account.
After trading for a few weeks or more, some traders take 4 weeks from new, some take 1 to 3 months, veterans can be 1 day to master the AFT basics for futures day trading, When you are ready you to trade live at your discretion and decision, you can consider to open an account with NinjaTrader brokerage or if you need trading capital you can get funding to trade live and trade performance pay from a trading capital provider, please see below for details. At this point you wish to go live you will need to purchase a live license from AFT please see our pricing for details.
Training & Help Resources
Learn to trade successfully at your on pace with no time limits, use self-assisted support tools, visit the trading group for live market mentoring in the daily free trade along, group chat & support forum or contact our support help desk
Connect to AlgoFuturesTrader
Connect to AFT For webinars, free trading tips, tricks, videos guides, news & product updates and upgrades for AFT8, please connect to us below for announcements