AFT is 100% free for sim, demo, replay trading micro futures, including micro EMini equity index Futures,  micro currencies, micro metals!   No need to pay to use- only for live trading account. Free for evaluation trading to get funded with Trade2Earn, OneUpTrader, Top Step trader and Lee Loo Trading.

Learning to day trade for a living or part-time from the home or the office has never been easier!
Get Started Trading and get funded trading for Free with NinjaTrader the free trade platform and Free for sim Algo Futures Trader – Hybrid Fully/Semi Automated Trading Systems.
Trade free risk free on the sim demo account in NinjaTrader, when you are ready and have proven to yourself you are able to be successful at your own pace you can consider live trading futures with AFT and NinjaTrader at your own discretion.
Get Started day trading futures with AFT in 3 easy steps
AFT is a trading technology addon for the NinjaTrader platform, to get started trading is very easy with our fast start turnkey workspaces ready to launch automated trading systems.
Chose your Algo day trading style from the fast start ready to use turnkey systems workspaces
Choose from several AFT Workspaces for Session Open Breakout/Semi Automatic trading
or fully automated turkey settings for Trend Reversal Trading
#1 Start NinjaTrader and connect to the Futures datafeed
#2 Open an AFT workspace to start trading on the sim with AFT
#3 Trade for free risk free on the sim demo trading
Get Funded Day Trade part Time or Full time with a Performance-Paid Trading Program
Establish your trade plan, favorite instruments and systems in your sim/demo learning phase, when ready get funded with trade capital to trade like a pro and earn $Cash from home or the office part time or full time.
Ready for live Trading
After trading for a few weeks or more, some traders take 4 weeks from new, some take 2 to 3 months, veterans can be 1 day to master the AFT basics for futures day trading, When you are ready you to trade live at your discretion and decision, you can consider to open an account with NinjaTrader brokerage or if you need trading capital you can get funding to trade live and trade performance pay from a trading capital provider, please see below for details. At this point you wish to go live you will need to purchase a live license from AFT please see our pricing for details.
---
GET STARTED Trading for FREE with AFT Automated NinjaTrader Day Trading strategies.
Learn to trade risk free Sim/Demo Trading and Get Funded to trade part time or full time day trading futures from your home or office using the NinjaTrader Free Trade Platform with AFT turnkey trading system settings and workspaces, simply download, install, connect and trade. When you have learned to trade consistently, at your discretion you can get
getting funded to trade futures
or visit
NinjaTrader Brokerage
for more details for personal trading accounts.
NinjaTrader is a FREE trade platform for advanced charting, market analytics, development & simulation FREE trading platform, free demo account, free real time data, no risk, no funds required! 1. GET STARTED CLICK HERE TO GET YOUR FREE NINJATRADER PLATFORM & FREE DATA DEMO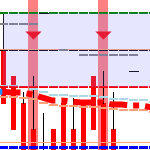 100% Free for Sim NinjaTrader Algorithmic & systematic trading systems for Micro Futures day trading Session Open Breakout, Trend Reversal, Pullback Continuation, OCO Breakout/News Event, Momentum Trading. 2. GET STARTED CLICK HERE TO GET YOUR NINJATRADER ALGORITHMIC TRADING SYSTEMS
---
AFT8 & NinjaTrader 8 News
NinjaTrader 8 AFT8 beta now available for all traders please click here for details of AFT8 Beta for NinjaTrader release.
Connect to AFT for updates, Upgrades, videos, news, tips & Webinars
For webinars, free trading tips, tricks, videos guides, news & product updates and upgrades to for the AFT8 pending release please connect to us below for announcements.
Note when signing to the Blog/News List the system will send 1 email of the weekly round up 1 per week if any news posts are made. For Webinars and promos we might send a separate mail to the news letter list.