AFT8 version 2023.7.3.2 released.
Changes to the AutoStart feature – so that AutoStart off – sets the algo entry systems off.. on start
Removal of license popup messages and instead a notepad document will be run with the info of license issue/caveats which can be sent to support for assistance with prop firms evaluation trading etc.
Workspace breaking changes.
AFT Indicators now appear in a folder top left of the Indicator list in folder AlgoFuturesTrader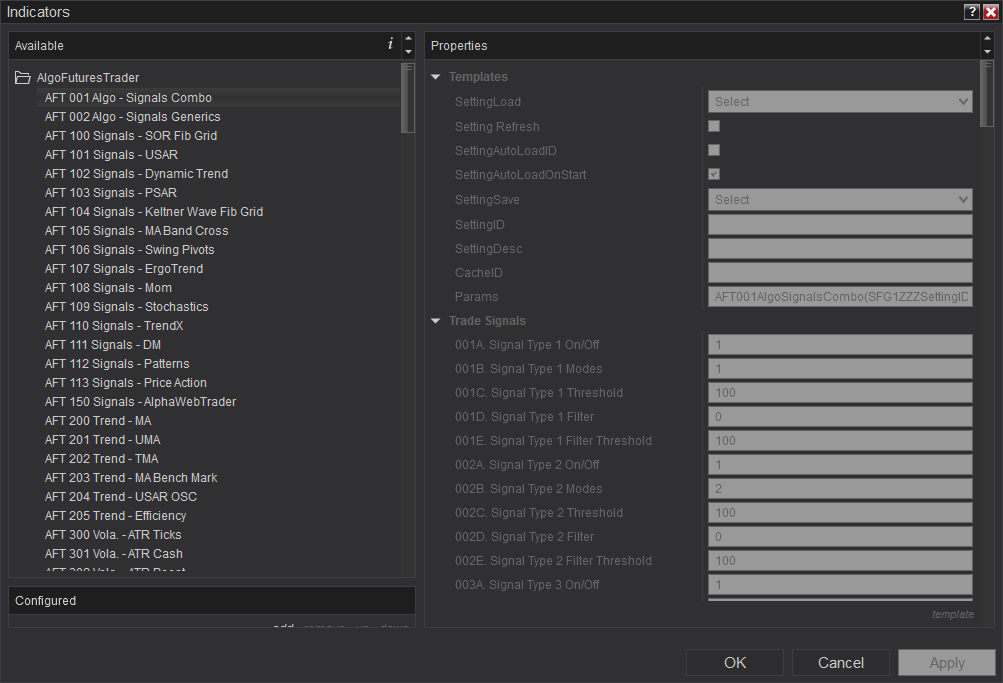 The caveat is all indicators will need re-adding to the chart from your custom saved workspaces
AFT Workspaces are all updated and will have the indicators present and can be used.