Announcing a new Workspace "AFT Trend Trader Scalper-1001A-Generic-Micros" and "AFT Trend Trader Scalper-1001B-Generic-Micros" for Trend Scalping with the TrendOmeter filter system to allow many signal opportunities. This was in response to demand for a turnkey workspace which fits better with multi time frame filter directional bias and TrendOmeter usage. AFT Session Breakout System may have too few trade signals and miss out on too many good trades for some traders. This new day trading futures trend scalper setup will provide many signals per session and allow trading anywhere on the chart up or down without restriction – all filters are off no traffic light filters no trading zone filter – only the optional TrendOmeter filter or user can set long or short bias in realtime- so here is the initial draft and it will be added to the Templates Installer- consider it experimental and aimed at experienced traders who want to use the realtime interactive controls and trade man and machine hybrid automated trading.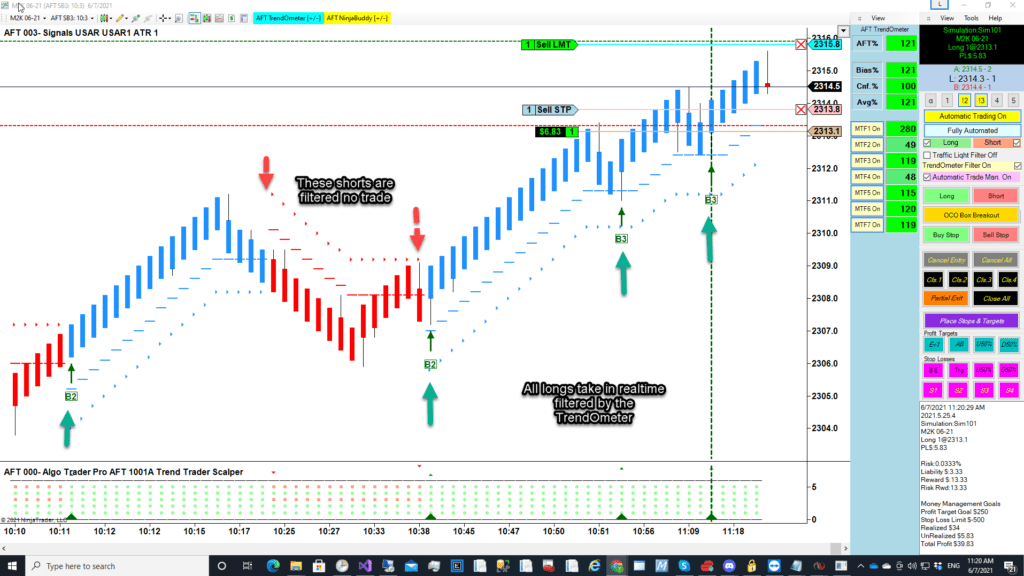 AFT Scalper is setup as a very clean chart to show the USAR On chart Signals below, here in this screenshot we can see the realtime live market traders taken on the sim in a realtime test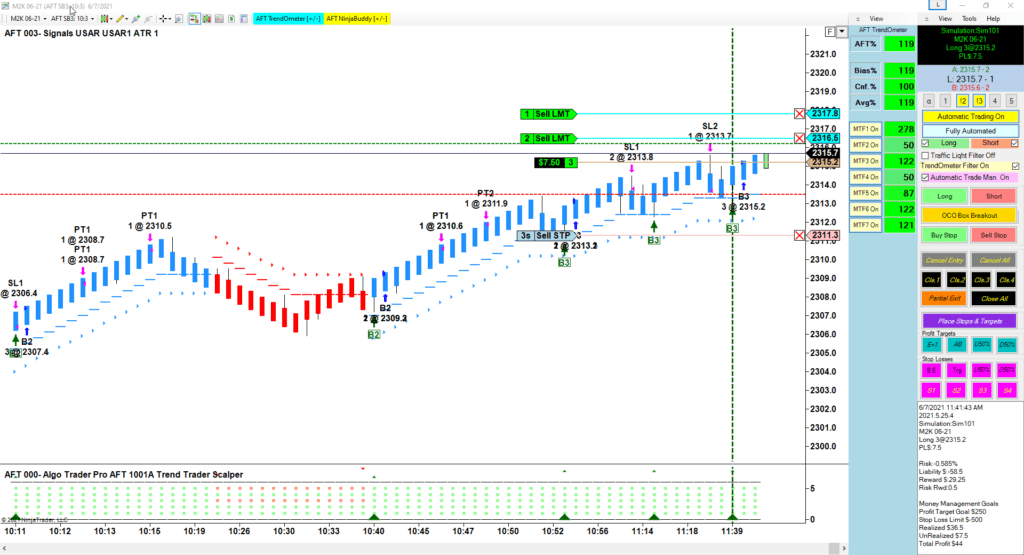 The latest AFT7 Workspace version is now 2021.6.7.1, the main program AFT7 version is now 2021.5.25.4 and in most cased should automatically update when NinjaTrader 7 is restarted however some antivirus might prevent this occurring. To manually update your AFT7 to the latest version version simply visit the AFT downloads, download & run the AFT7 Universal Installer or you can simply run the AFT7 Templates Installer to select additional options.
WARNING Please note running the universal installer will close all NinjaTrader platforms running on your PC including NinjaTrader 8, if running. Running the AFT7 Settings installer can be done with NinjaTrader running it will not affect it.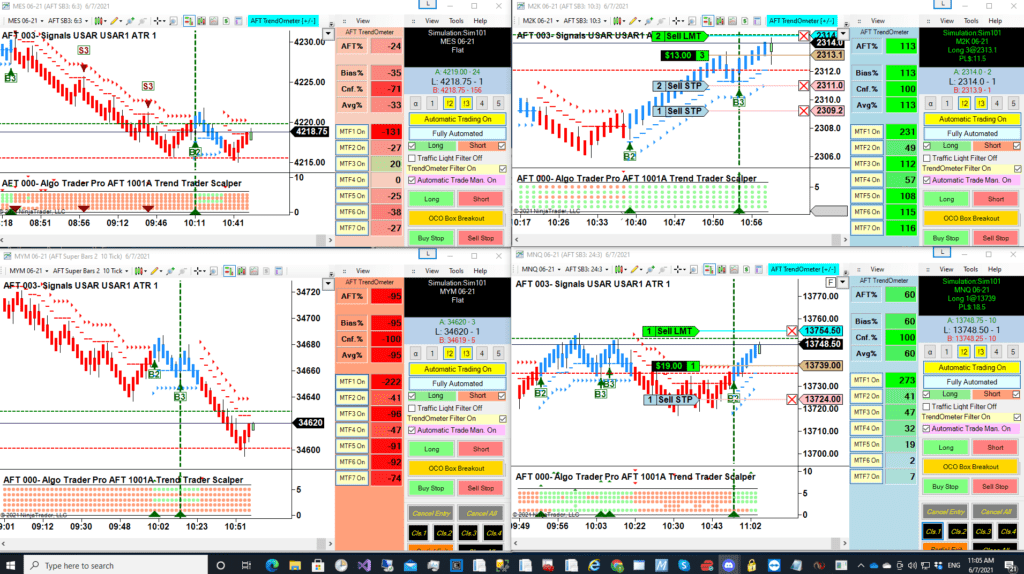 For Installation help for AFT7 please visit the AFT Quick Start help guide
Plug and Trade – Turnkey Trading Systems for day trading futures
Simply Install, Connect. Learn and practice with ready to use turnkey settings and workspaces for Session Open Breakout trading and Trend Trading reversal and pullback continuation trading. Start NinjaTrader, connect to a futures data feed & open an AFT Turnkey workspace, the trading systems will appear on chart and are ready for simulator trading micro equity Index futures.